Stegeborgsgården - for recreation and meetings
With a calm and relaxing environment that opens up for conversation and community Stegeborgsgården is the perfekt place for conferences, family reunions, parties, planning days, meetings, school trips, children's-, family-, football camps, etc.
More info
We accept group bookings from 15 to 90 people on full/part-board or self-catering basis.
Full board
You eat food in our restaurant. We plan the menu according to your group so that it suits your wishes as far as possible. We cook from scratch with seasonal ingredients and collaborate with local suppliers (LINK TO EAT) You let us know your special diet/vegetarian needs and we make sure everyone gets the food they need. Read more about our restaurant >
Full board includes accommodation and food all day, breakfast, lunch, dinner and a coffee. 
Halfboard by agreement
Self catering
You live in one or more houses where you can cook and eat in each house. There are crockery, cooking utensils, standard stove with oven and fridge/freezer, microwave and coffee maker.
Sheets and final cleaning are not included but can be purchased separately. Cleaning materials and toilet paper are included.
Accommodation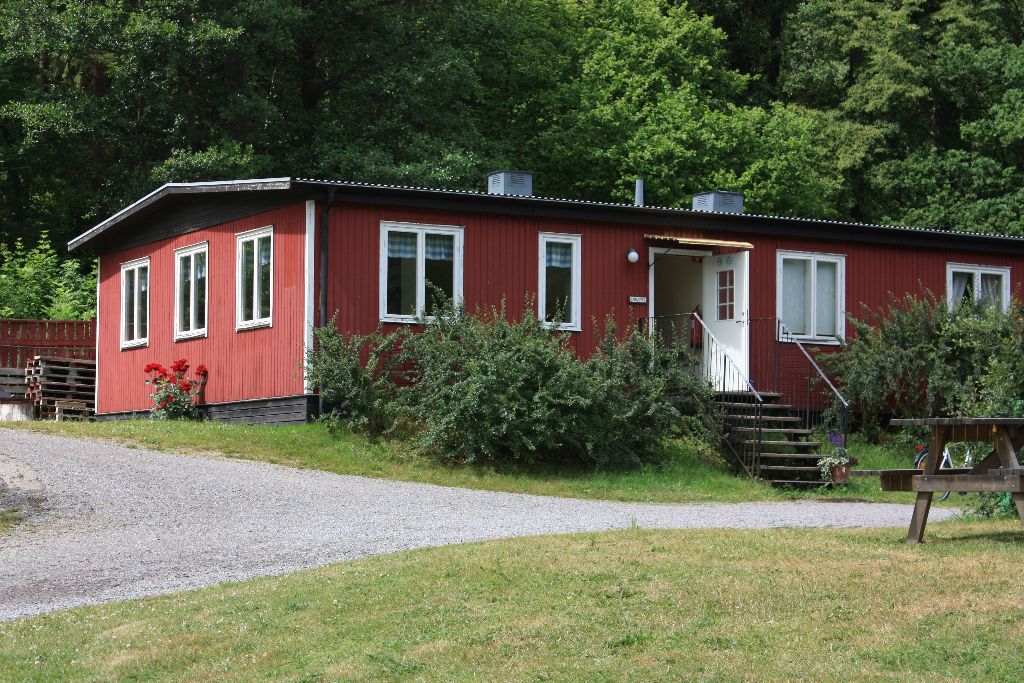 At Stegeborgsgården there are 90 beds spread over 4 buildings. Ankaret (22) and Bojen (36) with WC and shower in the corridor, as well as Piren(16) and Kajen (16) with WC and shower in each room. Each house has a kitchen and dining area.
If more beds are needed, it can be supplemented with our camping cabins Ekebo (6) and Solebo (6). The rooms are equipped with duvets and pillows. Sheets are not included but can be rented.
If you as a group want to be more alone on the farm outside the variable tourist season, February - April and October - November are recommended.
Final cleaning is included, but you tidy up, empty trash cans and do rough cleaning.
Premises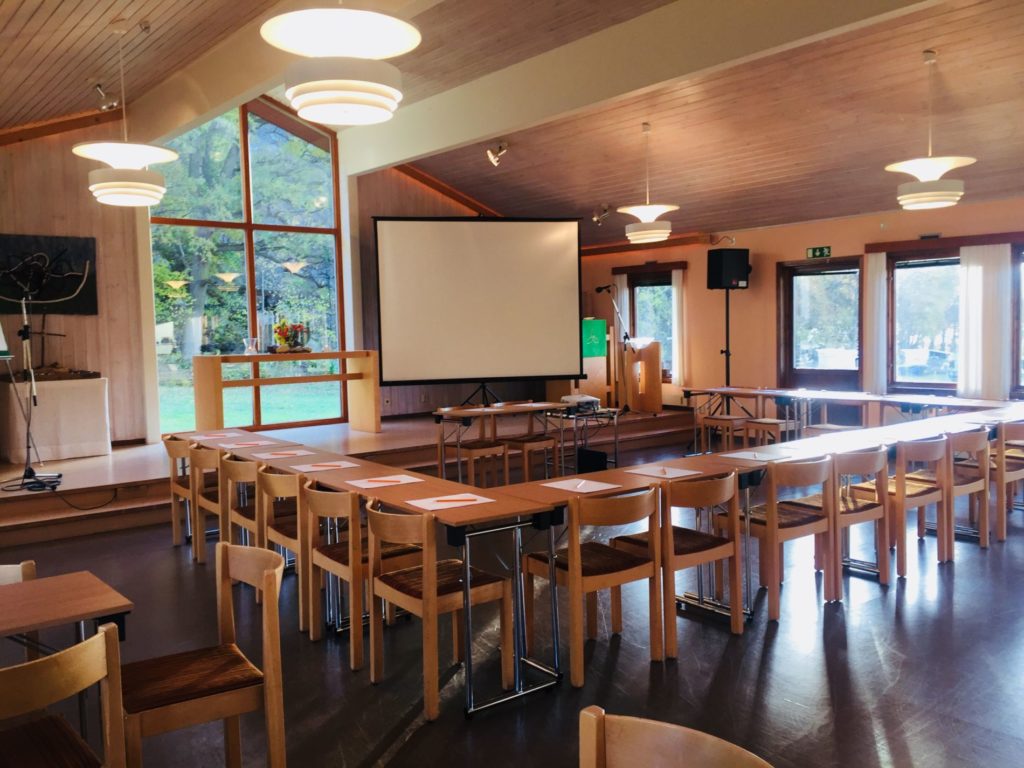 At Stegeborgsgården there is the Church Hall - Arken. Around 100 people can sit here. It can also be furnished for teaching or parties as well as for community. With full board, access to the Ark may be included in consultation with the farm's other programs. For self-catering, it is possible to rent to Arken.
Small dining room: Bright and fresh premises in the main building with 36 seats at tables.
Ankaret/Bojen: Two of our residential houses with access to a kitchen adjacent to a small meeting room.
Piren/Kajen: These smaller meeting rooms are located in the respective residential buildings with access to their own kitchen. They each accommodate 15 people around the meeting table and are suitable for smaller meetings.
The Fyren activity center is available to all guests of the farm. Here there are cozy sofas, board games, craft corner, TV, wood burning stove, piano, small pool table, table and chairs.