Opportunities for recreation and meetings exist both through activities, outdoor life and relaxation. During the summer, a large and varied program is also arranged with, among other things, cultural evenings, guided walks, music programs, devotions and children's activities at Stegeborgsgården.
More info
Our inviting playground, updated via an EU project in 2020, attracts many in the younger ages. For those with a lot of energy in their bodies, there is both a soccer field and a beach volleyball field to use freely. Up in the oak hill is our obstacle course, adapted for all ages, where you decide for yourself what degree of difficulty you want. It is also possible to rent a canoe or rowing boat.
With its fantastic location and proximity to nature, Stegeborgsgården offers good opportunities to roam in the woods and fields. Our own hiking trail Lilla Kungsleden offers a fantastic hike in the Norrkrog nature reserve with a view of Slätbaken. The slopes towards Slätbaken not only offer the visitor beautiful views and rock climbing opportunities, Norrkrog nature reserve is also a paradise for many endangered insects. Here, among old trees and dead wood, man's ancient history meets today's nature conservation.
In the forests around Stegeborgsgården, there are good blueberry and mushroom fields that never seem to end. If you visit us during July to September, we recommend that you bring a basket to put your finds in when you go to the forest.
Activities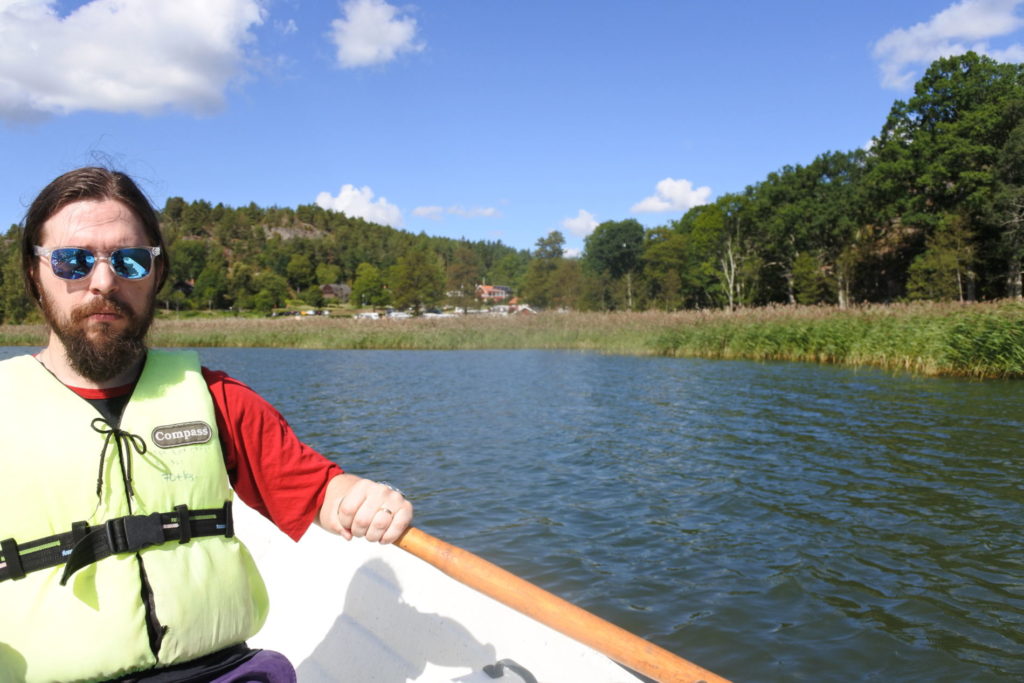 At Stegeborgsgården there are opportunities for activities for all types of groups:
soccer field
beach volleyball court
canoe and rowing boat for rent
hiking trails
rock climbing trails (bring your own equipment)
sandy beach with jetty and swimming raft
barbecue areas
campfire
fishing opportunities from boat building
obstacle Course
large green areas and playground
block game and soap track
forest and mountains
Norrkrog nature reserve
Archipelago environment
Places for reflection and thought
We are also happy to advise on local excursion destinations.
Tourist tips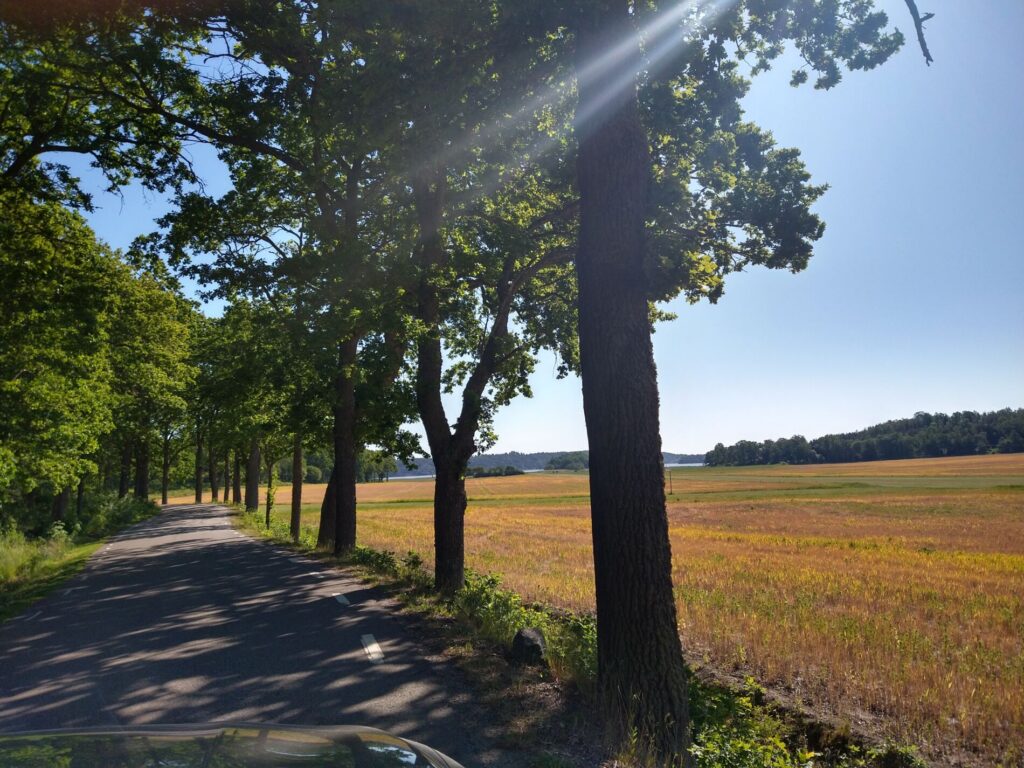 In and around Norrköping there is much to see and experience. The old industrial landscape in the middle of the city, in recent years restored to a popular area, where museums, concert halls and educational companies are neighbors with high-tech innovation companies, for example, is well worth a visit. During the winter, the stream that flows through the city is beautifully illuminated here, and during the summer, many outdoor concerts are given in the center of the Industrial Landscape. In the nearby neighborhood of Knäppingsborg, there are many cozy shops and restaurants in the old factory and warehouse premises. The trams, the cactus planting, the linden-decorated walks, which Ulf Lundell sings about, are other important parts of Norrköping.
Kolmården Zoo is an experience for the whole family. Here you meet the wild animals for real. Soar through the Safari Park in a unique way, meet a monkey in the Apariet, spy a dhole in Tiger World or relax your body in African Spa & Relax. The dolphinarium is well worth a visit.
Söderköping is a small idyll with history alive in narrow alleys with cobbled streets and low houses. Here you can see, among other things, how the boats are locked in the Göta canal. During the summer, several different open-air theaters are played in the city's alleys.
St. Anna's archipelago archipelago is formed by thousands of larger and smaller islands. It stretches from Södra Finnö in the south to Aspöja in the north where the Arkösund archipelago takes over. Here you will meet both beautiful nature and exciting adventures.
We also recommend a visit to Capella Ecumenica, which is a small chapel located on Västra Gärdsholmen in Slätbaken. Services are organized here every Sunday during the summer. More information is available, among other things, from Söderköping's tourist office.
Tåby hembygdsförening has received a grant to renovate Fristad's old Inn. The house's lower floor is dated to 1605-1606 and may be Östergörland's oldest timbered residential building.
Together with Kolmården, Vikbolandet forms Bråvikslandet, the land areas around Bråviken. Throughout the area there are many nice places to explore.
Walking trails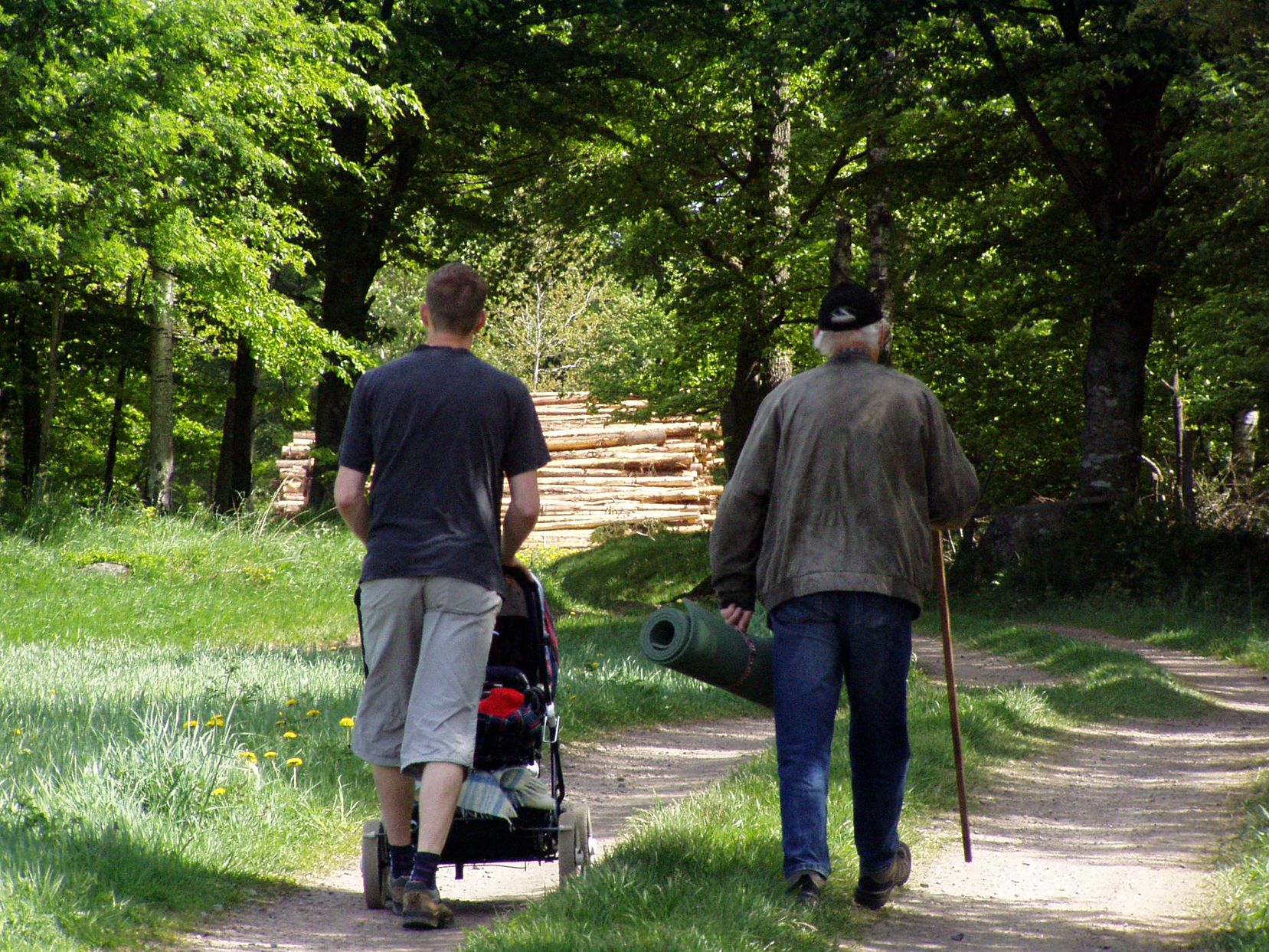 Around Stegeborgsgården there are good opportunities for hiking, on your own or along a marked path.
Around Stegeborgsgården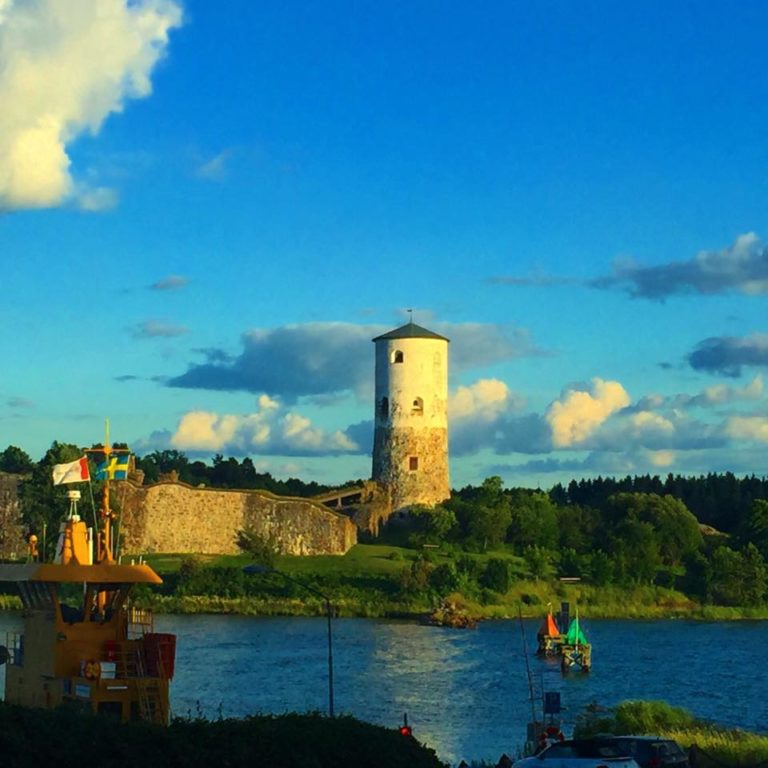 The nature around Stegeborgsgården is magnificent and varied. The farm is located in a valley between two magnificent and wooded mountains. The eastern mountain is located in the Norrkrog nature reserve and contains both conifer oak and mixed deciduous forest. Several very unusual plants, mosses and insects have their home in the reserve. Among other things, 28 red-listed beetles have been found. Due to the rock formation and  its location and thus the large and unusual species richness, according to the County Administrative Board, the area around Stegeborgsgården is one of the absolute most valuable in Östergötland. Link to Norrkrog Nature Reserve. Stegeborgsgården shores down towards Slätbaken, the bay of Östersjö which leads towards Söderköping and just before it turns into Göta kanal. In summer, the bay is served by many boats of varying sizes. Several day trips with canal boats depart from Söderköping, some of which pass Stegeborg. In Slätbaken it is free to fish with hand gear. In the month of May, the stream moves inland and many catch a stream at Ettersundet. During the summer, it is largely the perch fishing that attracts.
Vikbolandet - the land between the bays. The peninsula that has its stronghold in the Norrköping area and stretches eastward, between Bråviken and Slätbaken, towards the Arkösund archipelago is called that. Vikbolandet is an area traditionally used for agriculture, where due to its character of farmland and grazed paddocks. Today, Vikbolandet is still a large producer of food and many young entrepreneurs invest heavily in operations in Vikbolandet. Making a food trip in Vikbolandet means many pleasant stops at small-scale producers who are proud and happy to receive visitors. Please see the tab for our local suppliers for tips.
For those interested in beautiful churches, there are many excursion destinations near Stegeborgsgården. In Vikbolandet there are no less than 12 old churches built in different centuries, as well as the Å church ruins and Mauritzberg's castle chapel. You can find these viawww.ostravikbolandet.se and www.svenskakyrkan.se/vastravikbolandet. On the other side of Slätbaken is Skällvik's church. The beautiful medieval church is within walking distance of Stegeborgsgården.
Opposite Stegeborgsgården, on an island in Slätbaken, lies the Stegeborg Castle Ruin dating back to the 13th century. To get to the castle ruins, you take the free cable ferry. The castle had its heyday in the 16th century with Gustav Vasa as lord of the castle and his son Johan III was born here. During the 18th century, the castle began to fall into disrepair and today it is a well-maintained ruin. During this time period, the castle's gardens were located in the place where Stegeborgsgården is now. It is believed to be during the time of Johan III that the water supply system, which led fresh water from the carp ponds on the Stegeborgsgård grounds to the castle, was designed and built. Even today, there are remains of the hollowed-out oak logs that made up the water pipes.